fouad |
games
20 Jul 2010
The following is the fruit of a two-week experiment. Details to come. In the meantime, feel free to tell us what you think! For those who are interested, the post-mortem can be read
here
.
(Please also report any bugs you run into in the comments. We've found most of them, but there's undoubtedly some furtive ones we've overlooked.)
CatStatic Interactive presents: QBCUBE
CONTROLS:
Use the keyboard to control QB.
WASD for movement
hold down the SPACEBAR to rotate the world!
Right-click in the game to go full-screen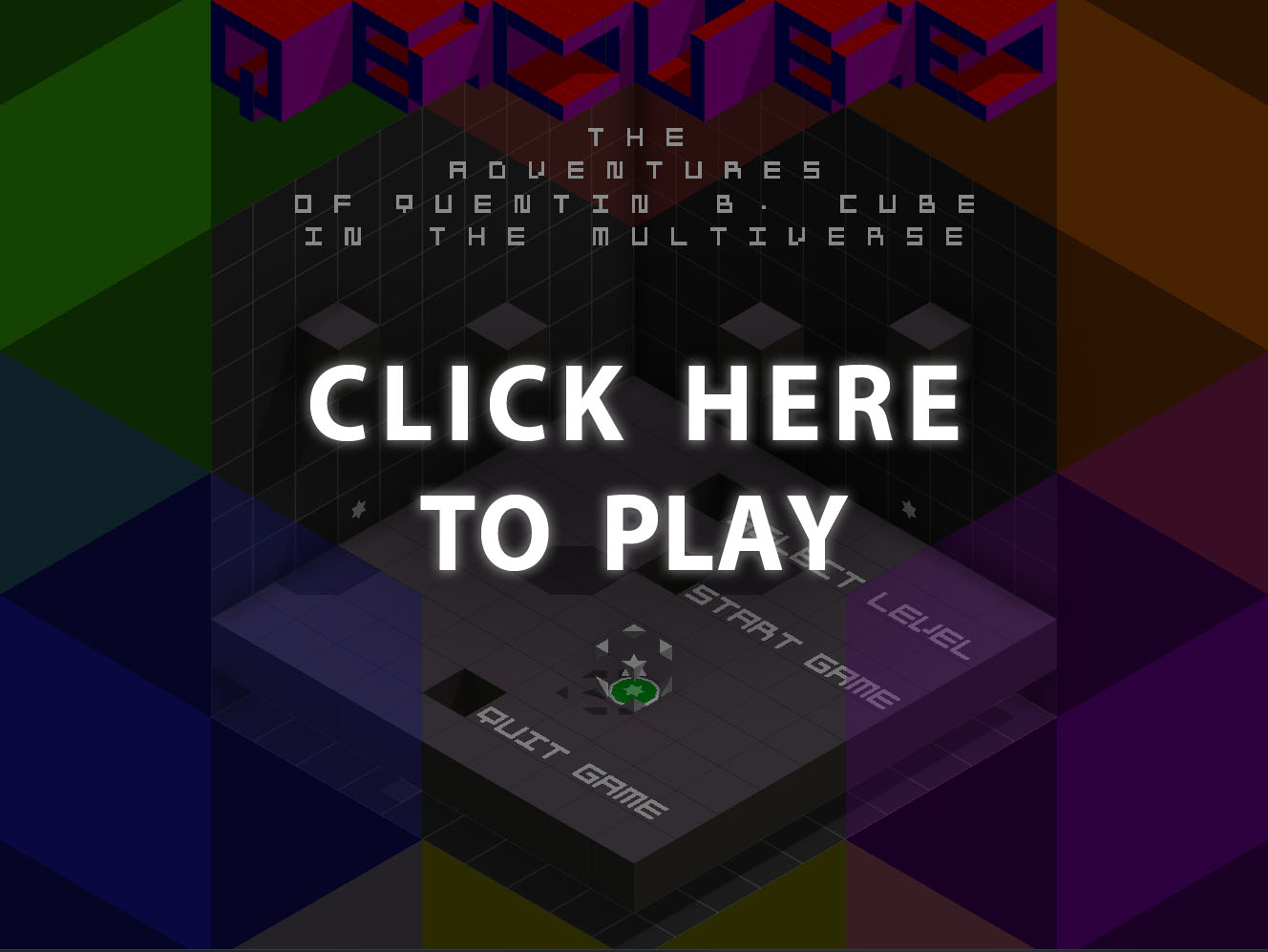 ---
UPDATE (15/2/2011):
We've recently completed a QBCUBE re-release for the Kongregate Unity Game contest. Please
vote
for us!.
UPDATE (30/7/2010):
QBCUBE is getting a fair amount of attention on the web, and so we replaced the 'borrowed' (in very good faith) C64 music with some appropriate royalty-free music. Hope you like it! Also, due to the overwhelming response, we are seriously considering developing the QBCUBE prototype into a finished product. If you enjoyed the game and feel it has potential, you can help us by donating to the CatStatic QBCUBE fund. Any amount will be most sincerely appreciated!